SIGN- UP FOR DAILY WORKOUTS $6.00/MONTH
WORK DIRECTLY WITH BONNIE TO REACH YOUR GOALS
PROGRAMS
FEATURED PROGRAMING
RAW FEEDBACK DIRECTLY FROM CLIENTS
"My experience working with Bonnie as an online client has been nothing short of outstanding."
- sarah mcclanahan
"I can honestly say that starting to work with her has been the best thing for my powerlifting career thus far. She is not only a great coach but an excellent role model in the strength community."
- lynsey brown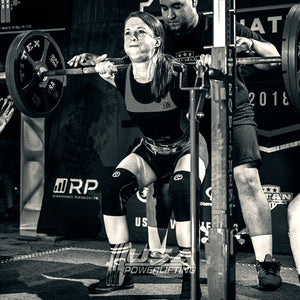 "She takes your training and success just as serious as her own and the accountability is incredible."
- cassandra misiak
BONNIE SCHROEDER
Everyone's journey has a starting point.
Mine began when I was twelve years old and I started running track and field. I loved the fact that the sport took no more than my body and a pair of shoes. I loved the raw ability I had and the absolute joy running brought me.
Track continued to be my passion all throughout high school and college. After a fairly successful college career I was left with the same void that many collegiate athletes are left with...
What now?