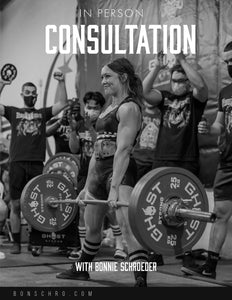 Want to work with me IN-PERSON? Now you can!

Book a consult today!

Nothing replaces an in-person consultation experience with a tenured coach evaluating your lifts. Come spend time with me in St Louis and receive feedback around your lifting form and elevate your training to the next level.

Once you've picked a time slot, proceed to the cart and add a note about what you wanted to work on. Once checked out and payment is processed, a confirmation will be sent to your email with all relevant information.
Please note, cancellations made under 72 hours of consultation date will receive 50% refund.